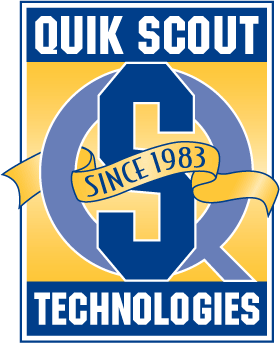 Frequently Asked Questions
Demo Videos
Videos are best viewed with Windows Media Player at 1024 x 768 with the video set at 100%

There is audio with these videos so make sure your speakers are on.
QuikScout inMotion is the perfect tool for the individual athlete or family looking to provide visual feedback for young athletes who want to master proper technique. With QuikScout inMotion, break down athletic movement frame-by-frame for immediate review and analysis. Use inMotion's video editing technology to improve athletic performance and:

analyze weight lifting technique to improve performance and reduce risk of injury

break down discus, shot put or javelin throws and study critical stages in steps, plant and release points.

slow down baseball pitching motion to determine arm position, push off and release point for critique and analysis

compare motion analysis in poor performances with good performances and understand the differences.

store video files to measure improvements in technique over a period of time

QuikScout inMotion allows you to burn your frame-by-frame breakdown to a CD and give that CD to one of your athletes. This allows the athlete to take the CD home and study the technique on their own.

---

QuikScout inMotion was recently used by a physical education teacher to help teach form running. Six different classes of 10-14 year old students participated in the lesson. Click the Video Clip to see how things went.

NOTE: This is a large file, it may take a few minutes to load. It is recommended that you watch it over a broadband or higher connection.